2022 - 2023 East Ave Elite Tryouts Lacrosse
Please select your high school graduation year to register! Players should attend both days of tryouts!

Please note we will not have in-person tryouts for 2023, 2024, or 2025 players. Please fill out the form fields and submit a highlight film and we will follow up with you individually.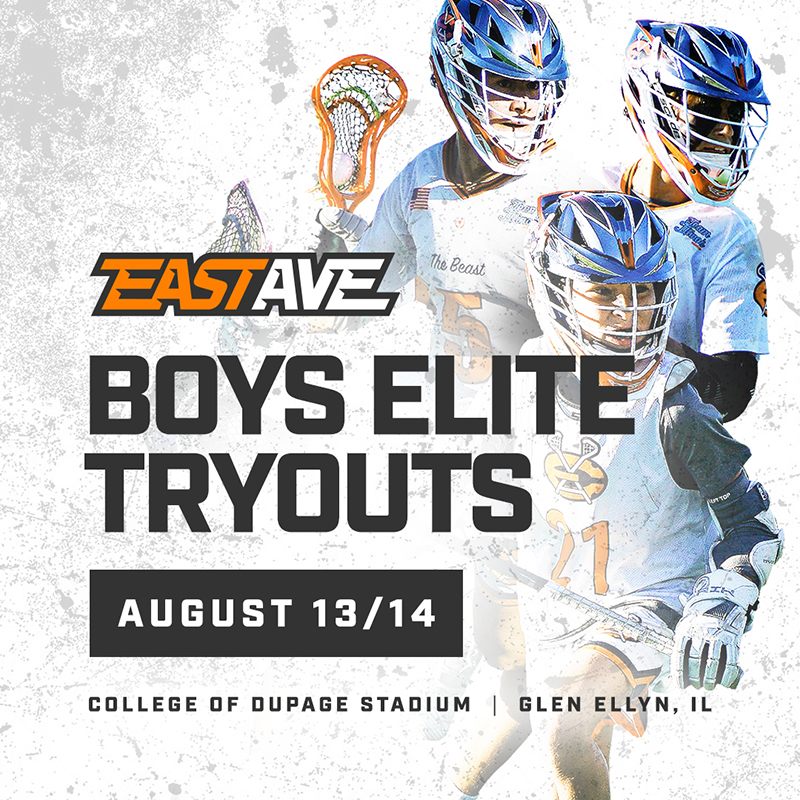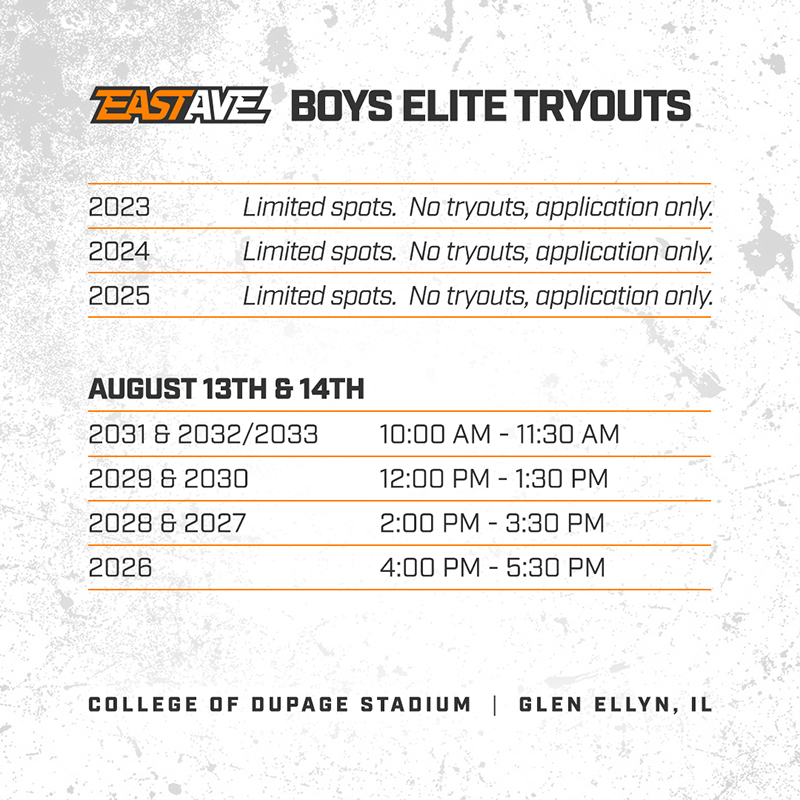 Use the form below to filter by sport, season, day(s) and/or location; or scroll to view all programs.
---
Group Fees

Price per group may vary

Individual Fees

Free

Group Fees

Price per group may vary

Individual Fees

Free

Group Fees

Price per group may vary

Individual Fees

Free

Group Fees

Price per group may vary

Individual Fees

Regular

$25.00

+ Transaction Fee

Group Fees

Price per group may vary

Individual Fees

Regular

$25.00

+ Transaction Fee

Group Fees

Price per group may vary

Individual Fees

Regular

$25.00

+ Transaction Fee

Group Fees

Price per group may vary

Individual Fees

Regular

$25.00

+ Transaction Fee

Group Fees

Price per group may vary

Individual Fees

Regular

$25.00

+ Transaction Fee

Group Fees

Price per group may vary

Individual Fees

Regular

$25.00

+ Transaction Fee

Group Fees

Price per group may vary

Individual Fees

Regular

$25.00

+ Transaction Fee

Group Fees

Price per group may vary

Individual Fees

Regular

$25.00

+ Transaction Fee